Making Early-Grade Reading Activities work for Children with Disabilities in Malawi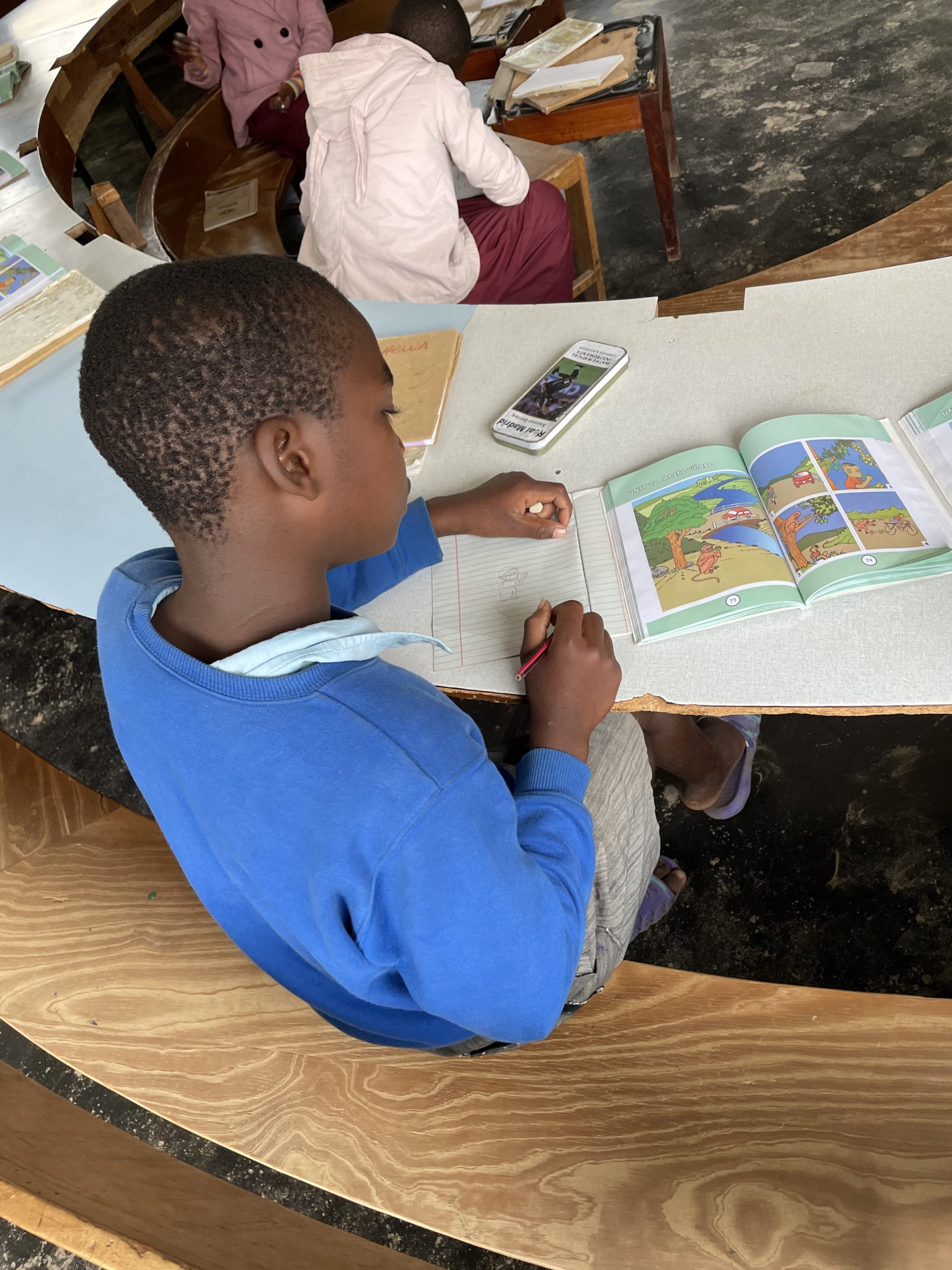 It's not easy learning to read and write if you are a child with disabilities in Malawian public schools. Your world is likely to be different from that experienced by your peers without disabilities. Large class sizes and a lack of teacher capacity make it difficult for your teachers to give you the individualized attention you need. Although the maximum class size under Malawian educational policies is 60 students per teacher, many teachers have over 100 children in a single class. 
My name is Augustine Kanyendula, and I work on behalf of the Inclusive Development Partners (IDP) for USAID Malawi's Next Generation Early Grade Reading Activity (NextGen) as a Senior All Children Learning Specialist. The Next Generation Early Grade Reading (NextGen) activity is part of Malawi's National Reading Program (NRP). It aims to solidify and build on the contributions made to date as part of implementing Malawi's NRP towards improving the delivery of high-quality early primary reading instruction in all Malawian primary schools. My role within NextGen is to provide technical assistance to NextGen's activities to enhance learning outcomes for Standard 1 and 2 learners with disabilities in Malawi.
My role within the NRP
Before joining Malawi's NextGen Activity, I had previously worked for the National Reading Program on behalf of two other organizations: Perkins International (Early Grade Reading Activity and Malawi Early Grade Reading Improvement Activity,2013-2019) and Juarez & Associates (Reading for All Malawi, 2019-2022) on Activities under Malawi's National Reading Program. Central to all the programs mentioned above was the improvement of reading instruction for children with disabilities. My role was to provide technical leadership on disability, strengthen local capacity and create long-term sustainability at all levels. The activities ensured a cross-cutting approach to disability with a focus on teacher training and coaching, the development of materials in appropriate formats, and parental engagement.
Lessons learned
I have a few lessons I'd like to share that I have learned, as a result of my interactions with my colleagues, officials from the Ministry of Education, teachers, parents of children with disabilities, and most importantly, children with disabilities.
The impact of inclusive education activities within broader USAID programming
Within NextGen and Malawi MERIT, I served as a Disability Inclusion Specialist within Malawi's National Reading program. This was successful because it allowed both the Ministry of Education and the implementing partners the opportunity to use national-scale programming to address issues related to inclusion. Having existing training mechanisms, coaching structures, and community mobilization programming in place allowed us to have more of an impact on inclusion for learners with disabilities in Malawi. At the same time, we also saw increased awareness about disability rights and the potential of children with disabilities among educators and, in particular, teachers. This often led to improved identification of and support for more learners with disabilities across Malawi.
The importance of disability awareness training for teachers and community members
Incorporating inclusive education approaches into the NRP teacher training created a 'force multiplier' effect. This effectively extended the reach of the project's disability programming deeper into the communities than otherwise expected. Traditional leaders, teachers, and other community leaders reported that in their communities, attitudes toward children with disabilities were changing as a result of the efforts of the community mobilization staff.
The importance of including specialist teachers within USAID teacher training
Under Malawi MERIT, Special Needs Education teachers (teachers that teach learners with disabilities within resource centers and special schools) actively participated in NRP's large-scale teacher-training workshops. As a result, this group of special needs teachers partnered with the NRP, co-facilitating the teacher training workshops alongside the primary education advisors (PEAs). It has also created a space for organic peer learning. During the workshops, we observed SNE teachers guiding mainstream teachers on how to deliver instruction that meets the needs of all learners. In this regard, some teachers reported that they had learned to care about learners with disabilities, appreciate that these children can learn effectively, and feel they could lean upon these Special Needs Education teachers to make referrals for additional services.
Learn more about IDP's work in the Malawi NextGen project.