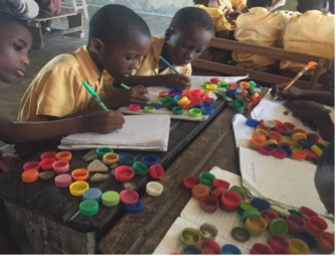 Donor: UNICEF • Timeframe: Oct 2021 – Oct 2022
Thematic Evaluation of UNICEF's intervention to address the inclusion of children with disabilities in North Macedonia
The goal of our work in North Macedonia was to conduct a cross-cutting thematic evaluation of UNICEF's interventions to address the inclusion of children with disabilities. The evaluation focused on UNICEF's country program from 2016 to 2020 across four programs—child protection, education, social protection and health and nutrition—as well as a comprehensive communication strategy aimed at inclusion of children with disabilities.

This 12-month evaluation activity gathered information to understand strengths, weaknesses, opportunities, innovations and good practices in order to improve and sharpen further initiatives to ensure equity-based inclusive service provision for children with disabilities. The evaluation derived lessons learned from the experience and existing evidence to inform UNICEF's future programming that targets children with disabilities and their families at all levels.
Comprehensive portfolio and desk review of UNICEF intervention for children with disabilities from 2016 to 2020, including a review of research studies, government strategies and policy documents, and secondary source data.

Producing detailed evaluation reports identifying strengths and areas of opportunity related to UNICEF's portfolio for children with disabilities.

Country-level fieldwork in collaboration with IDP's local research team.

Using evaluation methodologies that include key informant interviews and focus group discussions with relevant stakeholders, UNICEF staff, national and subnational government stakeholders, and programme beneficiaries.