IDP supports the safe and inclusive education of out-of-school children in northeastern Nigeria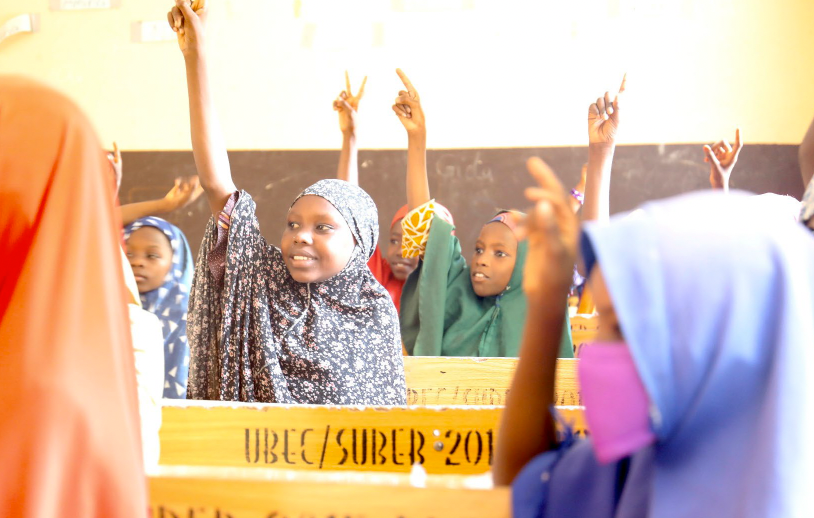 IDP is excited to partner with the International Rescue Committee (IRC) and other consortium members, including Plan International, Restoration of Hope Initiative (ROHI), and American University of Nigeria (AUN), to implement USAID's Opportunities to Learn (OTL) project in northeastern Nigeria. OTL, a five-year project, will support the immediate education needs of out-of-school children and youth in Borno and Yobe states through safer new and existing non-formal education. The project will ensure out-of-school children and youth in Borno and Yobe states are safely able to gain foundational skills, including literacy, numeracy, and social and emotional skills in order to progress to higher levels of education, training and/or engagement in the workforce.
IDP will support OTL's holistic approach to inclusion, recognizing that the target learners – including girls, displaced children, children with disabilities, children suffering from trauma, and children growing up in extreme poverty – often have a diverse set of learning needs. IDP will work with partners and stakeholders to ground OTL's work in inclusive principles through ensuring that teaching and learning in non-formal learning centers leverages Universal Design for Learning (UDL) strategies, collaborating with Organizations of Persons with Disabilities and community organizations to promote the inclusion of children with disabilities in non-formal education, and supporting capacity building of state and local governments on inclusive education.