Including Children with Disabilities in Early Grade Math Assessments: Lessons from Tajikistan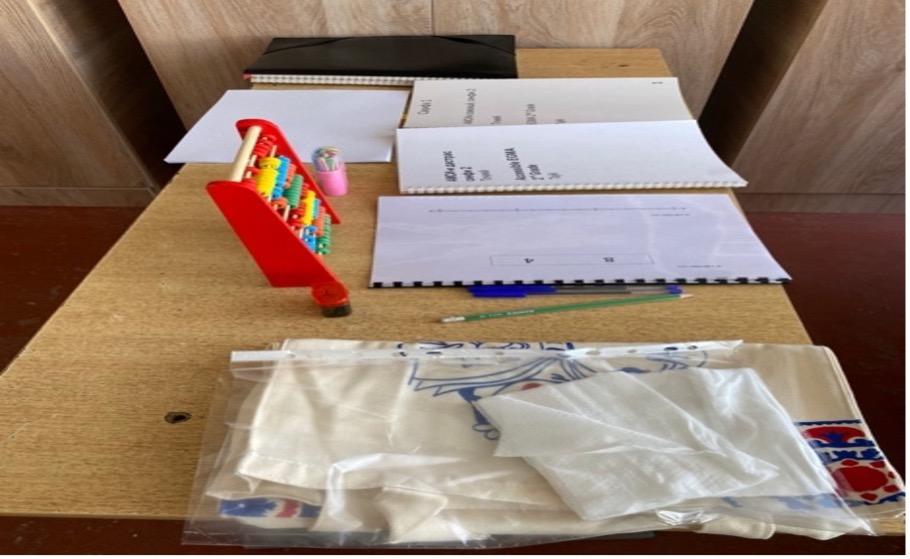 Dr. Christopher Johnstone, IDP consultant, Associate Professor at University of Minnesota
I've been interested in inclusion ever since I entered this field as a young teacher decades ago. Through research and teaching I have learned that inclusion is hard work, but worth the effort. As Mel Ainscow famously said, inclusion is a process not a destination. It seems, then, that whenever progress is made new opportunities emerge. This seems to be the case for IDP's latest project in Tajikistan. Worldwide, access to instruction in the general education has increased for children with disabilities. As students gain access to their national curriculum, eventually teachers and policy leaders will expect to understand the outcomes of this learning.
This is where Universal Design for Assessment (UDA) becomes relevant and becomes a new opportunity for enhancing inclusion. UDA is a philosophy that is centered in accessibility. I started working on UDA in the early 2000s with the National Center on Educational Outcomes. Over time, I have seen this concept evolve. It started as an extension of universal design for architecture, for which assessment designers consider different ways to make assessments accessible. It has gradually evolved to include Universal Design for Learning, and consider multiple means of engagement, representation, and action to help students engage with assessments.
I arrived in Dushanbe on January 6, as part of an IDP project supported by the World Bank's Inclusive Education Initiative. The aim of the visit and project was to connect with EdIntersect and Chemonics to implement Universal Design for Assessment activities in the USAID-funded Learn Together Activity (LTA) in Tajikistan. LTA uses the EGMA assessment to examine the types of mathematical skills that students developed in relation to their programming. The hope is that a pre-post assessment demonstrates that students have picked up mathematical thinking, strategy, and skill. To date, however, there hasn't been a thorough interrogation of the accessibility of EGMA.
For this project, a technical team comprised of IDP consultant Leanne Ketterlin Geller and a national Assessment Working Group (comprised of Ministry of Education officials, mathematics experts from higher education institutions in Tajikistan and USAID implementing partners) created the accessible version of the EGMA. Standard EGMA administration requires students to listen to instructions, do mental math or use pencil and paper to solve problems. IDP introduced other accessibility measures, including the allowance of abaci, counters, and number lines to help students demonstrate their concepts. IDP further introduced student choice into the Grade 2 word problems. In these problems, students can select the type of stories they would like to hear for word problems – sports stories, food stories, or school stories. These stories also include written text in Russian and Tajik to reinforce instructions. Finally, IDP added pictures and text to the word problems to allow students to use different senses for the test stimuli.
The big idea is to allow students to demonstrate what they know about mathematics without being tripped up on unnecessary barriers. In the real world, we all use a variety of strategies to solve our everyday math problems. Activities like reading, listening, and the ability to attend to unmotivating stimuli should not get in the way of students "showing what they know" on mathematics assessments. Soon we'll have data to help us understand if our accessible methods had any impact on student performance or on how the EGMA itself is administered. Keep following IDP for updates on this project!